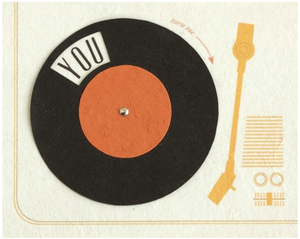 Spin Me Right Round - Love Card
This card is lovingly handcrafted in the Philippines by women survivors of sex trafficking. The card incorporates a variety of handmade, recycled papers, making it environmentally sustainable, too. Envelope included.
*When you turn the record, the message,"You Spin Me Right Round" is revealed in the window.
DIMENSIONS: 4.5 IN x 5.75 IN
MATERIALS: HANDMADE RECYCLED PAPERS