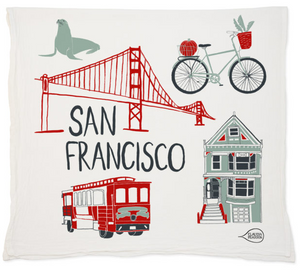 San Francisco Tea Towel
Great as a souvenir for yourself or to gift to others, a fun tea towel featuring some of the beloved icons of San Francisco.
This is a flour sack towel, a fabric which has been used for generations, and it is light, 100% cotton and dries quickly.
The towel measures 20″ x 38″ and due to the nature of the fabric is not always straight down the edge.