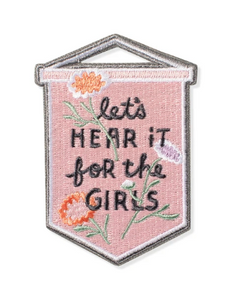 For the Girls Iron Patch
Usually customers put our patches on their jackets and bags...but now with the mask requirements, wouldn't it be fun to decorate your mask with a fun patch? 
Material: Fabric patch with semi-permanent adhesive backing
For more permanent application to fabrics and clothing, hand stitch or machine sew. Do not iron or tumble dry. 
Comes on a card backing and is packaged in a sealed cello sleeve