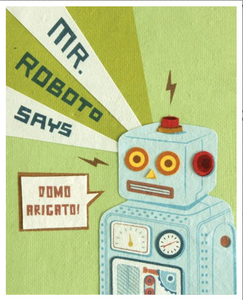 Domo Arigato -Thank You Card
Mr. Roberto says you found the perfect thank you card!
Each card is lovingly handcrafted by the staff of Good Paper, a local San Francisco greeting card company. Good Paper employs women from the Philippines who are survivors of sex trafficking.
Inside message: Blank (for your own creative message)
Dimensions: 4.5" x 5.75"
Handmade with recycled paper, making it environmentally sustainable
Envelope included