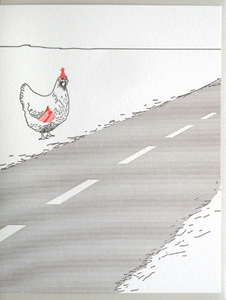 Chicken - Birthday Card
Q:Why did the chicken cross the road?
A: To wish you a Happy Birthday!
Dimensions: 4.25" x 5.5"
Paired with a light grey, post-consumer recycled envelope and is packaged in a plant-based, biodegradable sleeve.
Letterpress printed on heavy weight 100% cotton paper made from lint reclaimed in other industrial processes.